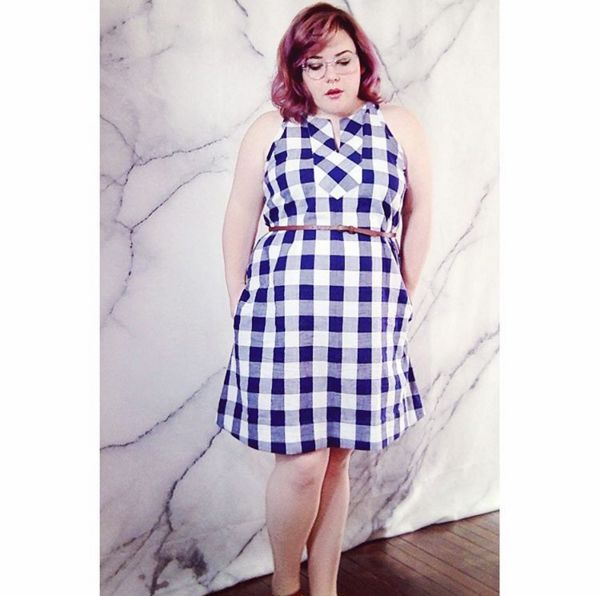 1st – (Winner of a $100 gift code to My Fabric Designs)
Paige of verypaige.com did such a great job on the Colfax Dress. I love the large scale gingham fabric that she chose and the way she played with the bias on the yoke. She also did such a great job styling it with the skinny belt. And can we please talk about her cute purple hair?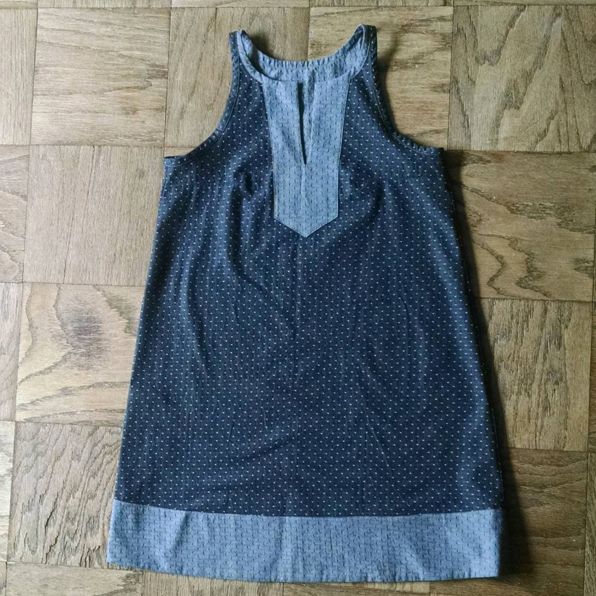 2nd (Winner of a $50 gift code to My Fabric Designs)
Stirling at riven921  on instagram is our 2nd place winner. She really went the extra mile with a small bust adjustment, muslin, and other adjustments which really paid off. Not only does the sewing look impeccable and crisp close up, but the fit is pretty perfect too.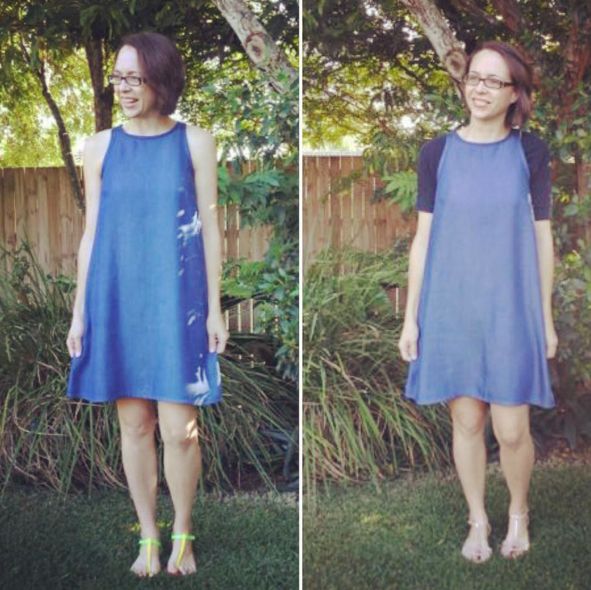 3rd (Winner of a $25 gift code to My Fabric Designs)
Our third place winner is Rebecca of Everyday Notions. I really love that she made the Colfax her own by ommitting the yoke and adding an exposed zip at the back neckline. So cute! Also, she made it up in tencel which is my new favorite fabric. So soft and flowy while still being easy to sew.
Congrats ladies! I am only sad that I couldn't give everyone who participated a prize. For those of you who are still thinking about buying the Colfax pattern, I decided to extend the sale through the end of the month. So, you can get 25% off the Women's Colfax with the code COLFAXCONTEST and 25% off the Mini Colfax with the code LAUNCHWEEK thru midnight EST Sunday April 30th.