Hey guys. Thanks so much for everyone who sewed along and read along with the Roscoe Blouse and Dress and Sewalong last week. I know that sewalongs can get long and redundant, but I feel strongly that one of the biggest perks of sewing indie patterns is the extra guidance and help that you get so I am a big fan of providing sewalongs with you. If you would like to access all of the posts for the sewalong you can do so by clicking here or by visiting the sewalong tab at the top of the page.
I finally got around to photgraphing the two Roscoes that I sewed up during the sewalong. I used view B – the mini dress/tunic – for most of the sewalong as the instructions are exactly the same for view B and C. I also sewed up View A – the blouse -to interject into the instructions when needed.
For View A I made a simple white version in some silk crepe de chine from Chic fabrics here in NYC. I love this basic wardrobe staple and plan to dress it up and down constantly this fall and winter.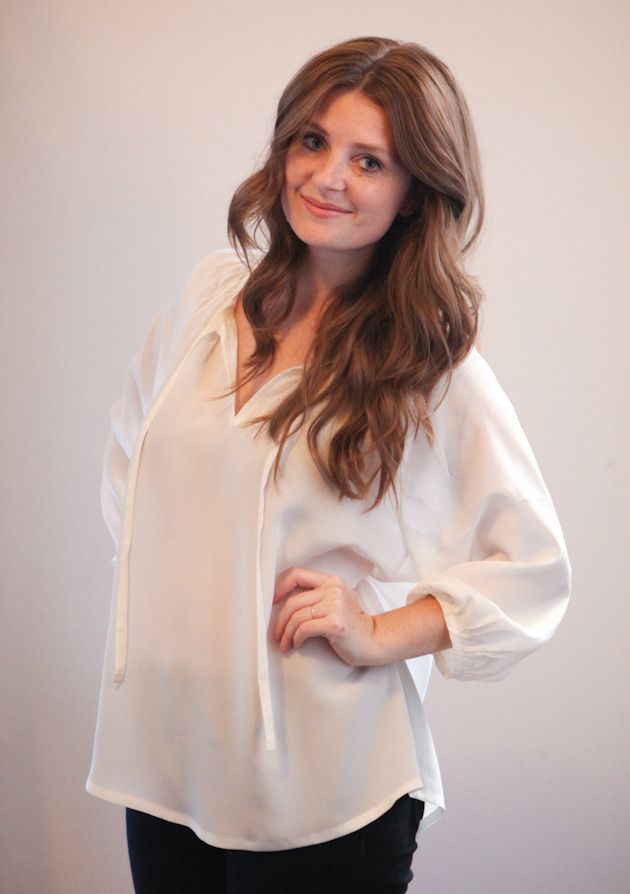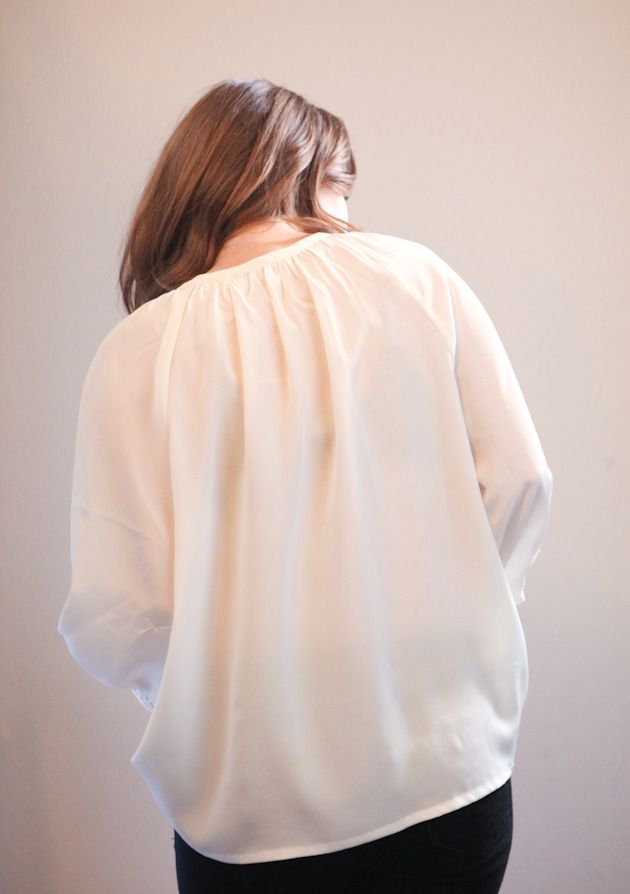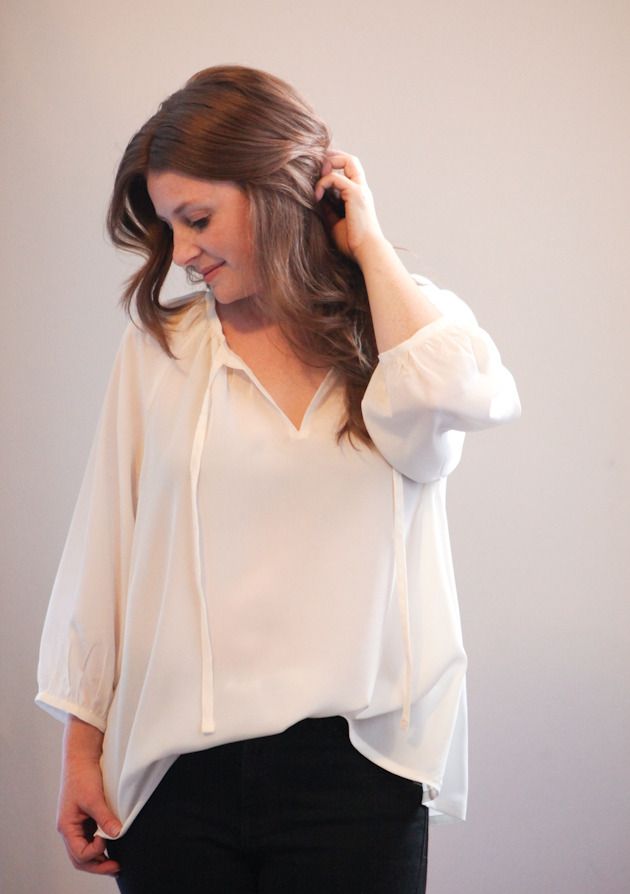 For View B I made a mini dress in some feather print rayon crepe that I bought off of here on etsy earlier this year. I wish that they still had some because I love this fabric. The only regret that I have is that it more of a spring / summer print so I will have to wait until then to wear it. I still want to make a version in a darker fabric that i can wear with black tights and boots. It's on the sewing list.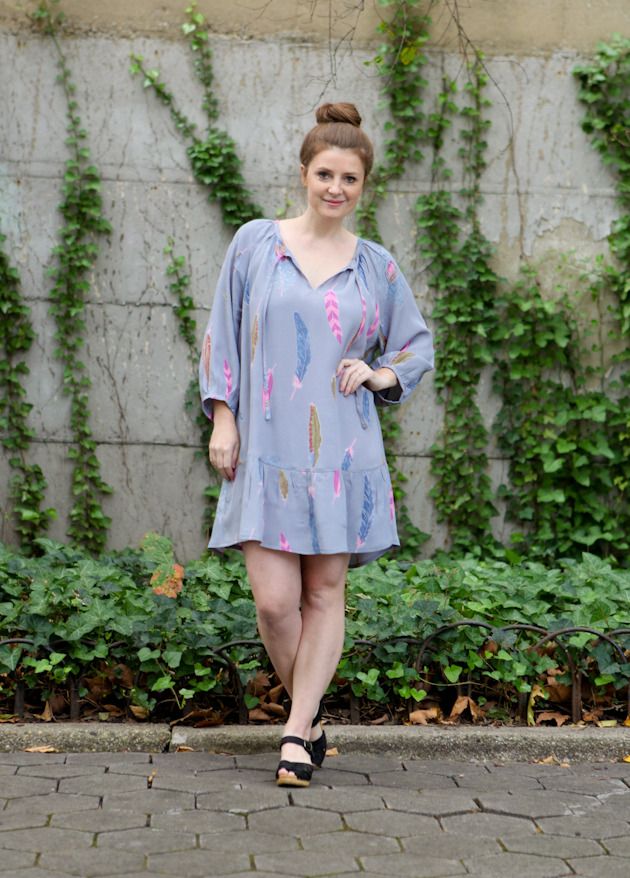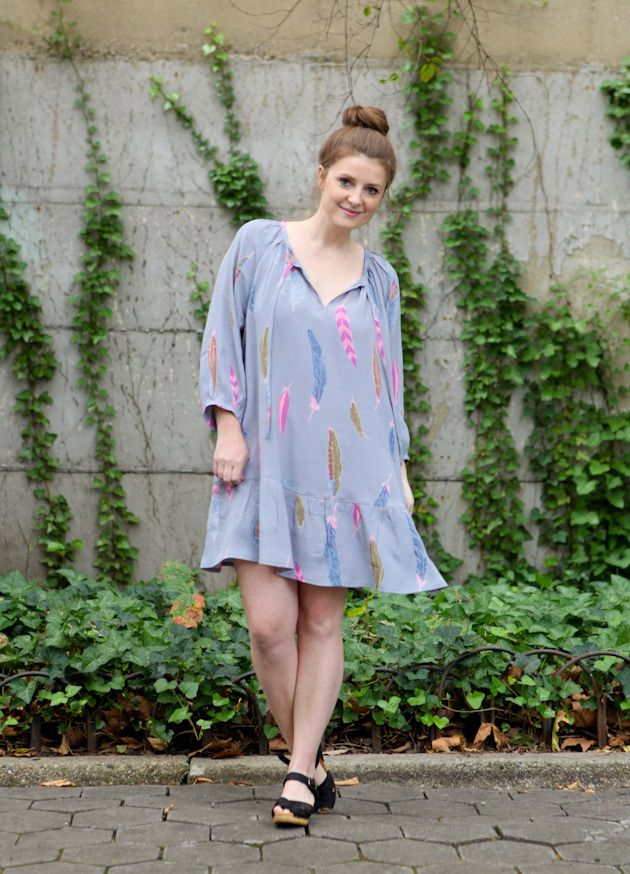 I would love to see your versions of the Roscoe Blouse or Dress as well. You can tag them #roscoeblouse or #roscoedress to point them my way.