Now that Christmas is behind us, I can finally share these pjs that I made for my kids. I knew that I wanted a zip up, long john type of pattern (which is suprisingly hard to find) and ended up using this Jalie footed pajama pattern. This was my first time using a Jalie pattern so it was fun to try them out. An added bonus of the pattern is that it includes kids and adult sizes in the same pattern so if I ever need an adult sized footed pajama pattern (I've got Camp Workroom Social 2017 on my mind) then I am ready to go.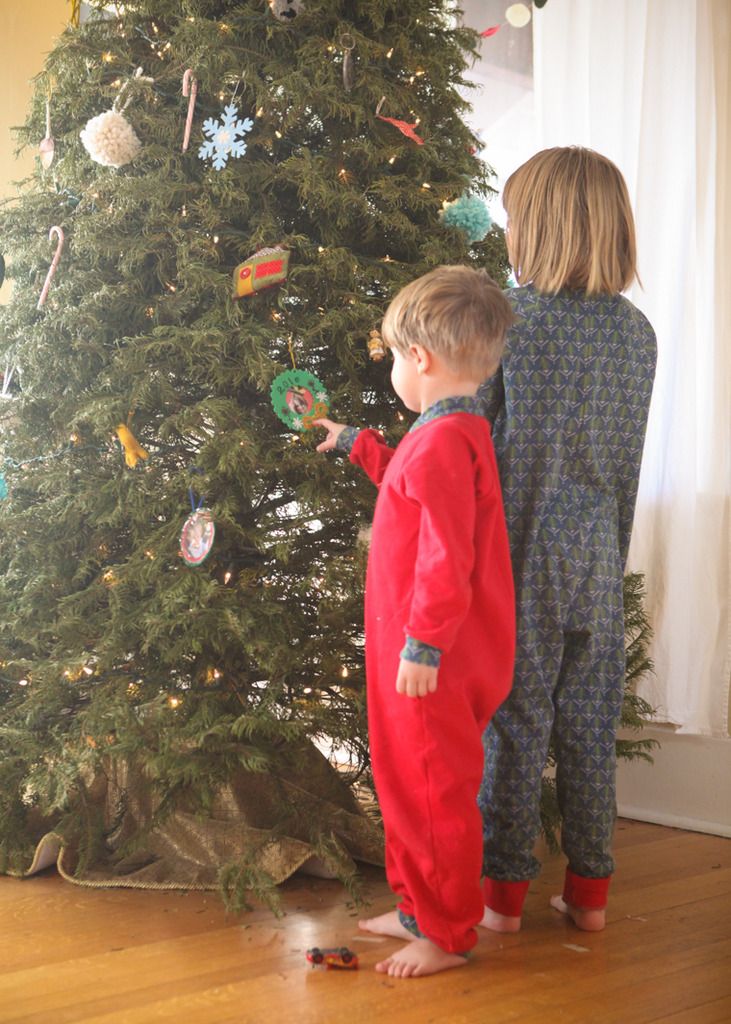 The pattern was really fast to sew up and pretty straight forward. The illustrations and instructions are a little bare, but because it's such an easy sew it wasn't a problem. I got a little confused when adding the pockets but ended up just making my own way to put them on which worked out fine. The pockets are actually my favorite part. Not many pjs have pockets but these are really flat so its not bulky or uncomfortable at all.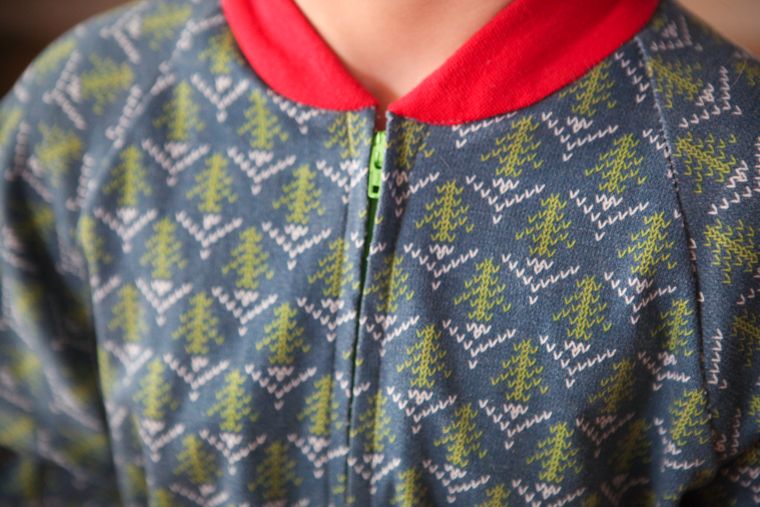 For fabric I used this really fun Christmas sweater print that I found on My Fabric Designs. I love that it has the look of a classic, somewhat cheesy, Christmas sweater, but it's printed on organic cotton knit to make it comfy and soft on my kids skin. The red fabric is some cotton interlock from JoAnns. I initially intended on making both of the pjs out of the fun sweater knit print, but I didn't calculate the yardage right so I ended up using the the red as the main fabric for my sons pjs and the sweater knit for the contrast.
My kids love the pjs so I call them a success. My only negative is that I personally wish they were a bit more fitted. I realize that is completely personal preference, but I would love to have a pjs pattern for my kids that is a more fitted zip up like a true long john look. I've been seeing that style in ready to wear lately and think it's so cute. If anyone has any pattern suggestions let me know.