I loved my off the shoulder Roscoe hack dress so much that I wanted to make a blouse too. I made it according to my instructions in this post, but cut it along the blouse length instead of the dress one this time. I also used a wider elastic (1.25 inch) this time because it's what I had on hand and I really like the way it looks. I of coarse made a wider casing to accomodate it too.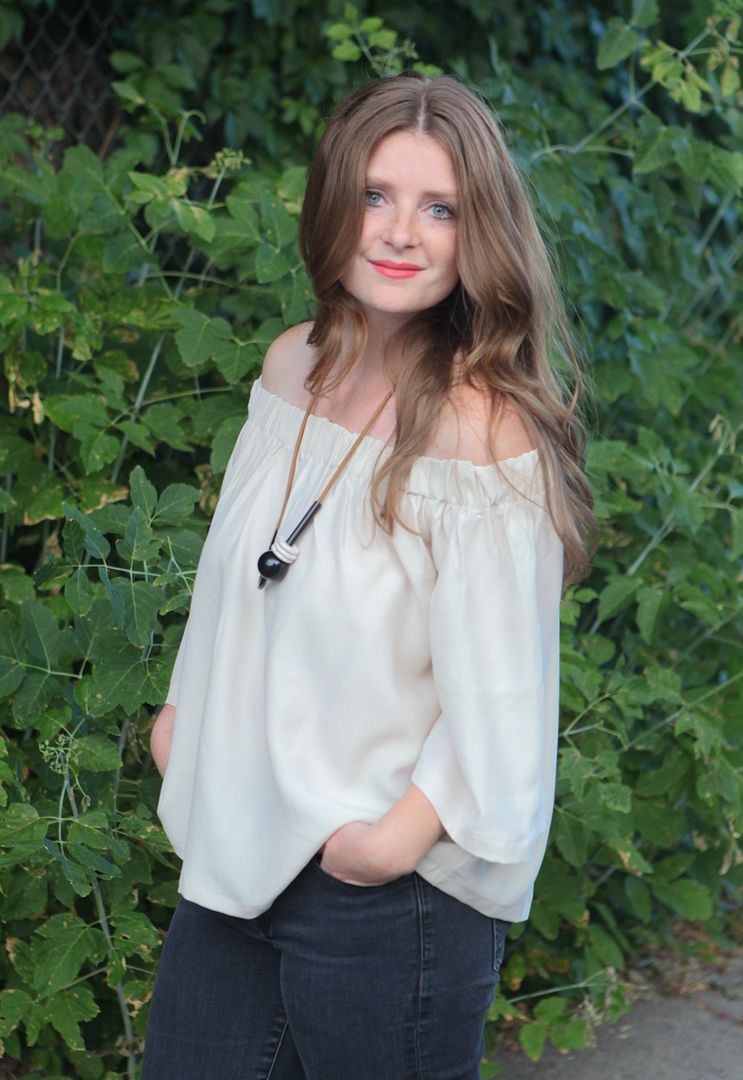 For the fabric, I used some ivory colored tencel that I bought at Joanns. This fabric is thick enough to not be see through, but still thin enough to have a nice drape. Love this fabric.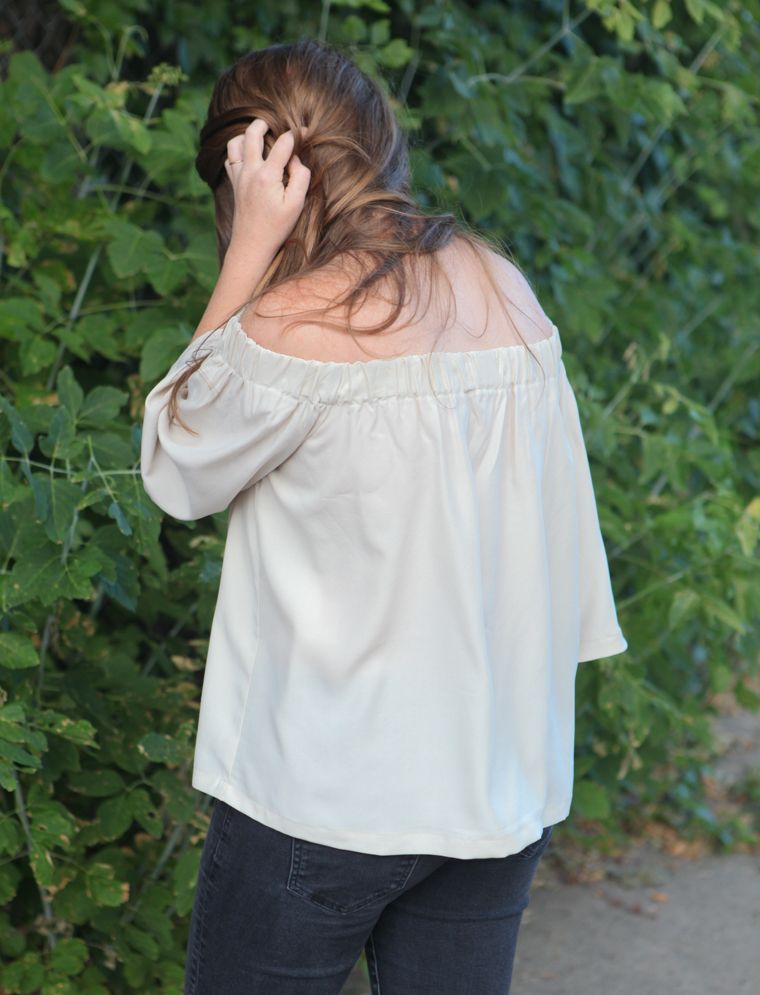 Because I wanted this blouse to be a good transitional fall and spring top, I decided to keep the sleeves pretty long. I am hoping that I can get some wear out of it before it gets too cold here.