We finally got enough warm weather to photograph the two colfax dresses that I made up during the sewalong. Both dresses were made up using fabric that I designed using My Fabric Designs.
This first one (View A) is made up in silk crinkle silk. I really liked working with this fabric. It has a nice subtle texture and presses beautifully. The silk gives it a beautiful, upscale look while the linen makes it easy to sew. Pretty pleased with how this turned out. You can find the design for the fabric here.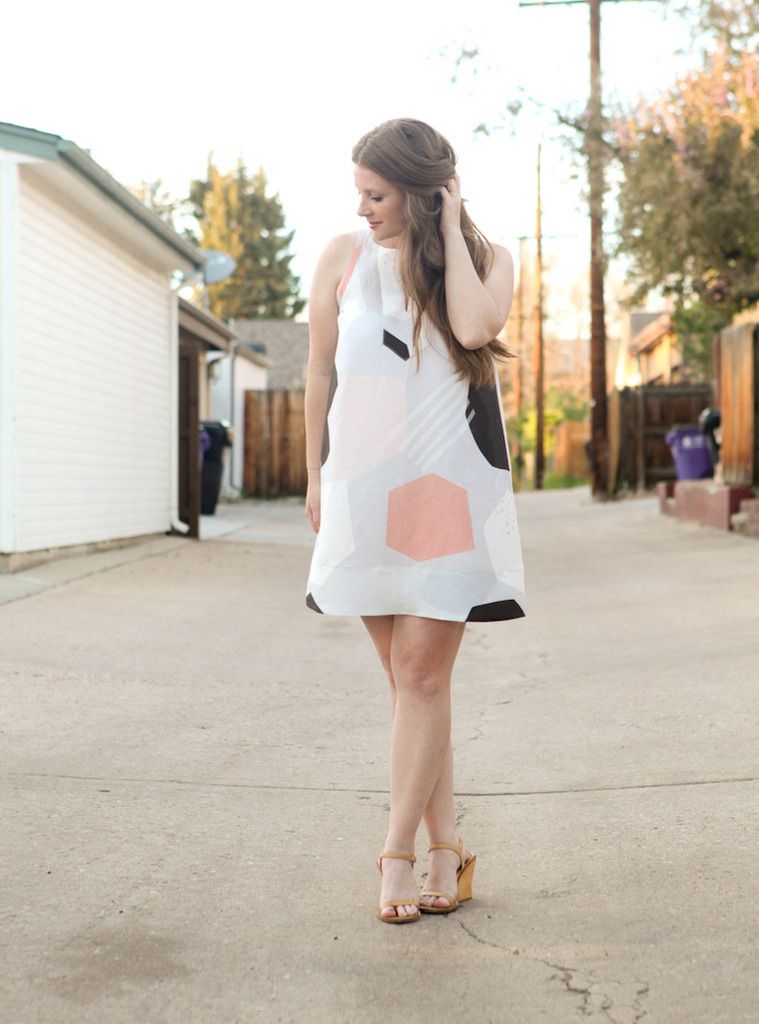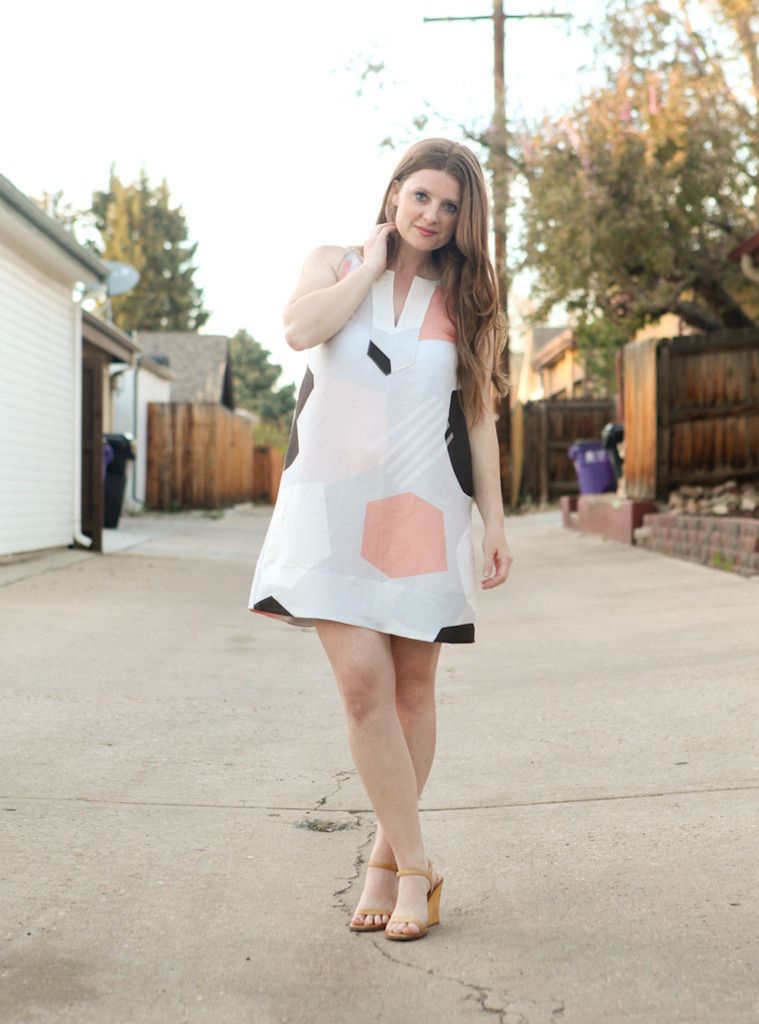 This second one, View B, is sewn up in two different coordinating prints in their faux linen slub. Honestly this fabric was a beast to sew with. It frayed like crazy. Why do I always think that I should sew with polyester and then it always bites me in the butt? Not worth it. I do love the prints though and want to try it out in another type of fabric at some point. You can find the fabric designs here and here.
Just a reminder that there are only a few more days to enter the Colfax dress contest. You can find all of the details here.